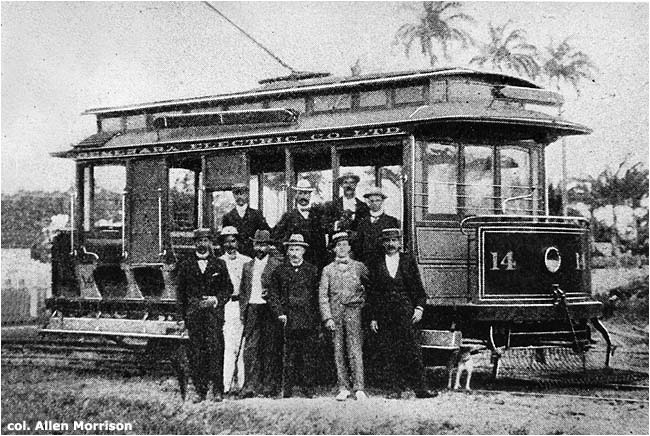 Here is a page
describing something which most of us know little about - tramways in Guyana or rather, British Guiana.
"In 1848 the British built a railroad, 5 miles long, from Georgetown to Plaisance, which was the first railroad on the South American continent...
A street railway began carrying passengers in Georgetown in 1877."
Thanks to Mr Allen Morrison.